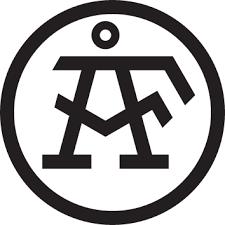 Tittel: Construction Manager
Kontraktstype: Tillsvidare
Stillingsprosent: 100%
Sted: Göteborgs
Arbeidsgiver: ÅF Consult
Søknadsfrist: 2017-11-12
Construction Manager, Oil & Gas - Downstream
ÅF is an engineering and consulting company for the energy, industrial and infrastructure markets, creating progress for our clients since 1895. By connecting technologies we provide profitable, innovative and sustainable solutions to shape the future and improve people's lives. Building on our strong base in Europe, our business and clients are found all over the world.
About the job:
ÅF has more than a hundred years of experience within the process industry sector. Recently a new project center has been launched in this sector that offers complete package of EPCM project including project management, procurement, construction, specialist- and engineering services for the whole value chain, from idea to start-up. Our diverse in-house technical expertise in combination with our efficient project execution methodology makes us the optimal partner for our clients when investing in new production facilities or when revamping existing process plants.

Market areas:
We offer various forms of collaboration where ÅF takes overall responsibility for project execution EPCM within the refinery, petrochemical, oil & gas and forest industries. Our experienced project teams manage the projects all the way from early Feasibility studies, via Basic design, Detail design, Construction Management and Commissioning to hand-over and start-up. The work processes follow ÅF's certified Sustainability, Quality and HSE management systems.

Unique execution model:
ÅF has a long history of executing multidisciplinary projects and our engineers have experience from working in cross functional project teams. Our common way of working is built on a unique execution model, continuously developed from many investment projects. One of the principles is that all disciplines are involved early to ensure that important aspects are considered and included in the design development process. Another principle is to facilitate parallel engineering, enabling the disciplines to work together developing the optimal technical solution and thereby getting a more efficient project execution.

Responsibilities:
As a Construction Manager you will mainly be assigned for EPCM projects within the ÅF organization. You will be responsible for directing the project site team and construction contractors to ensure that the projects fulfil the project goals and secure the best value for our customers.

As Construction Manager in large projects you will be expected to support our engineering and procurement team in the early engineering phase and drive the team in collaboration with our Project Manager in the construction phase up to start-up phase.

We have a strong health and safety culture together with our customers and as Construction Manager you will be in the front of driving and making sure our projects deliver safety performance in top class.

You will be expected to take part in the continues work developing our construction management tools and processes.

Who are you?
• 10+ years or more experience in managing multi discipline construction work.
• 15+ years or more experience in construction work.
• A degree in Engineering or equivalent technical education.
•A solid technical background within oil & gas downstream such as refinery and petrochemical or forest industry.
• A track record of well executed project deliveries including HSE, time, budget and quality.
• You are expected to be a strong communicator, fluent in spoken and written Swedish and English.

We offer:
We are looking for someone who wants to be part of ÅF's success story. Are you passionate about technology development? Do you like to work together to find the best solution? Then we can offer you career opportunities in a modern workplace with challenging assignments and exciting projects all over the world.

The ÅF Group is ranked as one of Sweden's most popular employer among engineers. At ÅF you will be involved in developing innovative and sustainable solutions within infrastructure, energy and industry. We are always looking for the sharpest skills that can create a future society together with us. We hope you will learn as much from us as we will learn from you.
För frågor angående tjänsten, välkommen att kontakta:
Kontaktperson:
Jonathan Jarbring, tlf: +46(0)105059437, e-post:
Klikk her
Om företaget
ÅF är ett ingenjörs- och konsultföretag med uppdrag inom energi, industri och infrastruktur. Sedan 1895 har vi bidragit till våra kunders utveckling och framgång. Genom att kombinera olika teknikområden och kompetenser skapar vi lönsamma, innovativa och hållbara lösningar för en bättre framtid. Vår bas är i Europa men vår verksamhet och våra kunder finns i hela världen. ÅF – Innovation by experience.